What Photoresist Film Thickness Should I Choose?
Photoresist film comes in multiple thicknesses and which thickness you choose depends on multiple factors including:
Substrate: The type of material you are sandcarving is one factor in determining what film thickness to use. For example, if you are blasting on tile or stone, you would want to choose a thicker film because you will be blasting for a longer period of time.
Depth: How deep you want to blast also determines what thickness of film to use. If you are just doing a surface etch you can blast with a thinner film, but if you want to stage carve then you would want to use a thicker film.
Detail: Always remember that you can't blast a line deeper than it is wide. So if your artwork is very detailed, you will want to use a thinner film. If you use a thicker film and any lines are thinner than the thickness of your film, they will not show up when you sandcarve. If you want to use a thicker film, then you may need to adjust your artwork to increase the thickness of any lines that are too thin.
---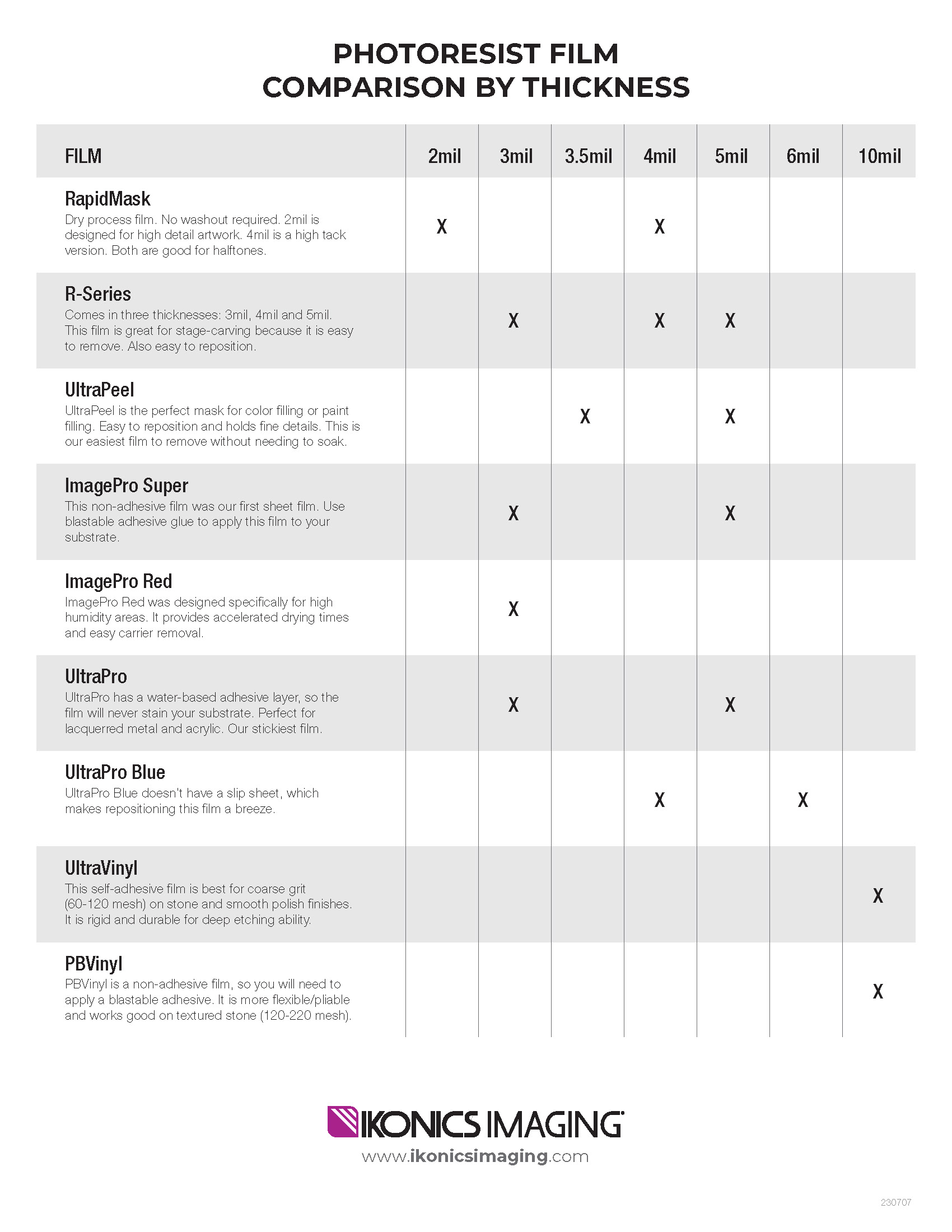 Choosing Photoresist Film for Sandcarving
We offer a selection of photoresist films to accommodate a wide variety of sandcarving and sandblasting needs. Choosing which film to use can feel overwhelming so we've created this cheat sheet as a quick reference guide.
Download Film Thickness Cheat Sheet
---
Contact IKONICS Imaging With Any Questions
If you have any additional questions about which film you should choose for your sandcarving project, please contact our support team today. We are always here to help and guide you so that you can have sandcarving success! Call (800) 643-1037 or email us any time.